| | |
| --- | --- |
| | 2017 October Monthly Horoscope Predictions by KT Astrologer |
| | |
Overview
Read 2023 - 2025 Saturn Transit Predictions in Google Play.
Click here to buy this book in Amazon

Sun will be transiting from Kanya Rasi (Virgo) to Thula Rasi (Libra) during this month. Rahu will be on Kataga Rasi (Cancer) and Ketu will be on Makara Rasi (Capricorn). Mars will be moving from Simha Rasi to Kanya Rasi on Oct 14, 2017. On the same say, Mercury will be moving onto Kanya Rasi to Thula Rasi.
Jupiter will continue to make advance movement in Thula Rasi (Libra). Major planet Saturn is transiting from Thula Rasi to Dhanushu Rasi on Oct 25, 2017. Saturn transit is the major even happening during this month.
Important Note: Saturn and Mars will aspecting each other in square aspect on Oct 10, 2017. Hence the tension will be very high. This includes changes in politics or triggering natural disaster like earth quake, tsunami or manmade disaster like war or Korea Nuclear Test.


Click here to view the transit planets for the month of October 2017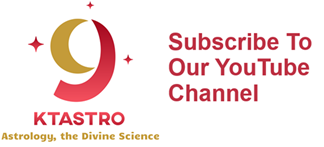 Prev Topic
Next Topic
Disclaimer: This web site is for educational and informational purposes only.
Content copyright 2010-2023. Betelgeuse LLC. All rights reserved.