| | |
| --- | --- |
| | 2018 April Monthly Horoscope Predictions by KT Astrologer |
| | |
Overview
Read 2023 - 2025 Saturn Transit Predictions in Google Play.
Click here to buy this book in Amazon

Sun will be transiting from Meena Rasi (Pisces) to Mesha Rasi (Aries) by April 14, 2018. Rahu will be on Kataga Rasi (Cancer) and Ketu will be on Makara Rasi (Capricorn). Venus will be moving from Mesha Rasi to Rishaba Rasi on April 20, 2018.
1. Mercury will go direct station on April 15, 2018 in Meena Rasi (Pisces).
2. Saturn will go retrograde on April 18, 2018 in Dhanushu Rasi (Sagittarius).
3. Saturn and Mars will be making conjunction on April 2, 2018.
4. While Sun and Mercury Rx are making conjunction on April 2, 2018.
6 planets are close in 3 degrees gap but on various signs by April 2, 2018, is indicating that sudden changes in politics, economic or monitory policy and geo political tension. This conjunction may also surprise with natural or man-made disaster. Stock market will continue to experience wild swing.
This month is not a great time to start anything new based on gochar planets. You need to check your personal horoscope to take any risks during this month. There will be lot of communication delays due to Mercury retrograde. People working in customer support, call center will have to spend to long hours at workplace.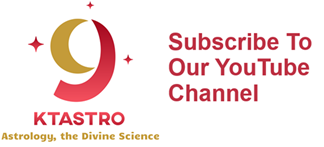 Prev Topic
Next Topic
Disclaimer: This web site is for educational and informational purposes only.
Content copyright 2010-2023. Betelgeuse LLC. All rights reserved.