| | |
| --- | --- |
| | 2018 October Monthly Horoscope Predictions by KT Astrologer |
| | |
Overview
Read 2023 - 2025 Saturn Transit Predictions in Google Play.
Click here to buy this book in Amazon

Sun will be transiting from Kanni Rasi (Virgo) to Thula Rasi (Libra) Oct 18, 2018. Mercury will start from 21 degree at Kanni Rasi and reach 5 degree at Vrischika Rasi by this month-end. Venus will be in Thula Rasi (Libra) for entire this month but gets into retrograde Oct 5, 2018.
Mars will be moving fast to deliver the results from his exalted position finally. Interestingly Mars is making transit onto Kumba Rasi after 6 months on the day of US Midterm election. No wonder this election will go in favor for Republicans.
Saturn will be moving steady in Dhanushu Rasi (Sagittarius) from about 9 degree to 11 degree. Jupiter transit is happening on Oct 11, 2018 is a major event in this month. People will get good relief from natural and man-made disasters since Mars and ketu conjunction is getting separated out permanently.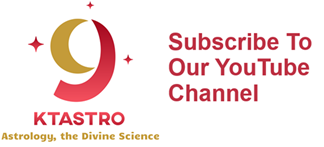 Prev Topic
Next Topic
Disclaimer: This web site is for educational and informational purposes only.
Content copyright 2010-2023. Betelgeuse LLC. All rights reserved.