| | |
| --- | --- |
| | 2019 April Monthly Horoscope Predictions for Pisces (Meena Rasi) |
| | |
Overview
Read 2023 - 2025 Saturn Transit Predictions in Google Play.
Click here to buy this book in Amazon

Sun transiting on your 1st and 2nd house will not give favorable results. Venus and Mercury conjunction may not give good result until April 15, 2019. Mars on your 3rd house is looking excellent. Rahu on 4th house may create setbacks on your efforts.
Jupiter, Saturn and Ketu conjunction on 10th house is not looking good. You will have more troubles and setbacks this month. As your time is looking good in the long term, nothing to be worried much. You will have stay patient and think twice to do well in this month.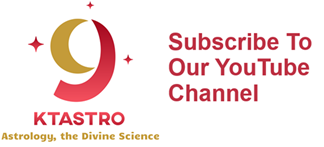 Prev Topic
Next Topic
Disclaimer: This web site is for educational and informational purposes only.
Content copyright 2010-2023. Betelgeuse LLC. All rights reserved.