| | |
| --- | --- |
| | 2019 December Monthly Horoscope Predictions by KT Astrologer |
| | |
Overview
Read 2023 - 2025 Saturn Transit Predictions in Google Play.
Click here to buy this book in Amazon

Sun is transiting from Vrischika Rasi to Dhanushu Rasi on Dec 16, 2019. Venus will move from Dhanushu Rasi to Makara Rasi on Dec 15, 2019. Mars will move from Thula Rasi to Vrischika Rasi on Dec 25, 2019. Mercury will be moving in Thula Rasi, Vrischika Rasi and Dhanushu Rasi. Rahu will remain on Midhuna and Ketu on Dhanushu Rasi for the whole month.
Jupiter has crossed 5 and ½ degrees in Dhanushu Rasi. This month begins with 4 planets – Jupiter, Venus, Ketu and Saturn in Dhanushu Rasi. The day after Christmas will be interesting with 6 planets conjunction – Sun, Moon, Mercury, Jupiter, Ketu and Saturn. Besides this day falls under Amavasya.
There will be key changes to fortunes for everyone when reaching Christmas. Especially this aspect will be excellent for Kumba Rasi; but looking worse for Dhanushu Rasi and Rishaba Rasi. All other people will expect to have mixed results on this day.
The effects of current transit Jupiter will get delivered and felt significantly as Jupiter will cross about 4 pada in Dhanushu Rasi. As array of planets are making conjunction on Dhanushu rasi, stock market will experience massive volatility. This conjunction may create both flash crash and explosive rally on alternate fashion.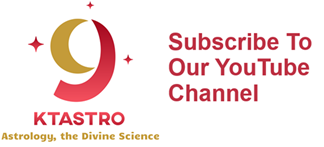 Prev Topic
Next Topic
Disclaimer: This web site is for educational and informational purposes only.
Content copyright 2010-2023. Betelgeuse LLC. All rights reserved.