| | |
| --- | --- |
| | 2019 October Monthly Horoscope Predictions for Taurus (Rishaba Rasi) |
| | |
Overview
Read 2023 - 2025 Saturn Transit Predictions in Google Play.
Click here to buy this book in Amazon

Sun transiting on your 5th house and 6th house is looking good from Oct 17, 2019. Mercury will give good results from 6th house. But you cannot expect any benefits from Venus. Rahu on your 2nd house and Ketu on your 8th house will continue to create more obstacles. Mars on 5th house will create more family problems.
Jupiter on 7th house will give good results this month. But Saturn and Ketu conjunction on your 8th house will try to wipe out the fortunes created by Jupiter. So things may get stuck and you will not be able to move up further smoothly. You need to have strong natal chart to see good results.
Unfortunately, the next Jupiter transit on Nov 4, 2019 will create bitter experience. As its effects can be felt as soon as this month, you may start your testing period as soon as beginning of this month. Make sure to avoid taking any risks and look for your natal chart support. Things are going to get much worse for rest of the year 2019.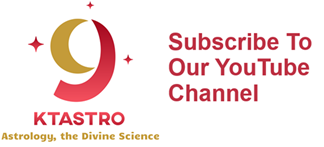 Prev Topic
Next Topic
Disclaimer: This web site is for educational and informational purposes only.
Content copyright 2010-2023. Betelgeuse LLC. All rights reserved.