| | |
| --- | --- |
| | 2020 May Monthly Horoscope Predictions by KT Astrologer |
| | |
Overview
Read 2023 - 2025 Saturn Transit Predictions in Google Play.
Click here to buy this book in Amazon

Sun is transiting from Mesha Rasi to Rishaba Rasi on May 14, 2020. Sun is getting exalted in Mesha Rasi is an important thing to note. Venus will be in Rishaba rasi for entire this month but retrograde on May 13, 2020. Jupiter will be in Makara rasi for entire this month but retrograde on May 14, 2020. Rahu will remain on Midhuna and Ketu on Dhanushu Rasi for the whole month.

Mercury will start in Mesha Rasi at 13 degree and cross 30 degrees in Rishaba and then reach 9 degree at Midhuna Rasi. Exalted Mars in Maraka Rasi will move to Kumba Rasi May 5, 2020. Saturn will be making conjunction with Jupiter for entire this month and create neecha banga raja yoga.

Both Venus and Jupiter going retrograde within one day that is May 14, 2020. This effect can be noticed very well in this month. Mars is coming out of exalted position and will square aspect Venus will affect relationship in general for most of the people in the world.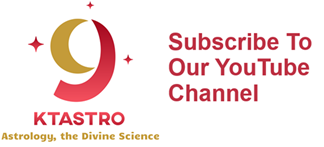 Prev Topic
Next Topic
Disclaimer: This web site is for educational and informational purposes only.
Content copyright 2010-2023. Betelgeuse LLC. All rights reserved.