| | |
| --- | --- |
| | 2021 January Monthly Work and Career Horoscope Predictions for Aquarius (Kumbha Rasi) |
| | |
Work and Career
Read 2023 - 2025 Saturn Transit Predictions in Google Play.
Click here to buy this book in Amazon

Unfortunately, you are due to go through a bad face for a long time. Saturn on your 12th house will affect your career growth badly. To make things worse, Jupiter conjunction with Saturn will increase the intensity of the problem. Even the next transit of Jupiter onto your Janma Rasi will also increase problems. You need to get ready to face your tough situation for the next 15 months that is until April 2022. If you are already working in a big company then it is better to stick to that place for at least another year.
You will get the affected badly with increasing office politics and conspiracy. If you are already working in management line, then you will get banned with senior management politics. You may even get humiliated and decide to quit your job voluntarily. Increasing work pressure and tension will take out mental peace. Your work life balance will get affected badly. You need to take care of your health very well. Avoid expecting any benefits like relocation, transfer, or insurance from your employer.
if you are running weak mahadasha, then you may get laid off with no benefits. If you lose your job now, then it will take very long time for you to find another one. Otherwise, you need to look for temporary or contract job for another 12 to 18 months. You may hear bad news around January 14th, 2021.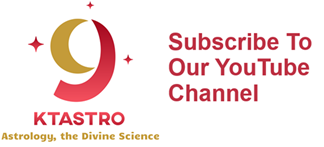 Prev Topic
Next Topic
Disclaimer: This web site is for educational and informational purposes only.
Content copyright 2010-2023. Betelgeuse LLC. All rights reserved.