About KT Astrologer
---
Kathir Subbiah, aka KT Astrologer is a writer, book author, vedic astrologer, trader, computer programmer, digital content creator based in California. He graduated from BITS, Pilani, India with a master degree in Software Systems. He is working as a software developer at Microsoft Corporation. He has learned Vedic astrology by doing research, case studies, analytics, analyzing the pattern and real-life events for more than two decades.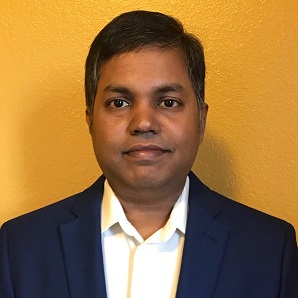 He gained fame in November 2016 after predicting Donald Trump victory in the US Presidential election. Predicted such outcome one year in advance by Dec 2015. He has successfully predicted March 9, 2020, crash with exact date one month in advance https://www.youtube.com/watch?v=JBZb6J3uUe0
He has appeared in Vanakkam Tamizha live morning talk show on a top-rated Tamil TV channel in South India. Link: https://www.youtube.com/watch?v=eDDrAvomeqU Telecast Date: March 19, 2020, at 8:00 AM on Sun TV Tamil.
He has been writing monthly predictions in a Marathi magazine called Grahasanket (ग्रहसंके) since 2016.
He has been writing monthly predictions since 2012 which are available in his website in 6 languages - English, Hindi, Tamil, Telugu, Kannada and Malayalam.
His link to YouTube channel is: https://www.youtube.com/ktastrotv
Real Name

Kathir Subbiah

Known As

KT Astrologer

KT Means

First and Third Letter of Real Name "Kathir"

Age

About 44

Education

2001 - 2003 MS Software Systems, Birla Institute of Technology and Science, Pilani, India
1997 - 2001 AMIE Computer Science, Institution of Engineers (India), Kolkata, India
1993 - 1996 Diploma in Computer Technology, Seshasayee Institute of Technology, Tiruchirappalli, Tamil Nadu, India.


Location

USA - Pacific Time Zone

WhatsApp

+1-510-470-4161

Amazon

Author Page

Email

ktastrologer@gmail.com

Phone

+1-510-470-4161

Facebook

https://facebook.com/ktastrologer.us

Twitter

https://twitter.com/ktastrologer

Youtube

KTAstro TV - English

Youtube

KTAstro TV - Tamil

LinkedIn

ktastrologer

Instagram

ktastrologer.us

Pinterest

https://www.pinterest.com/ktastrologer

Reddit

ktastrologer

Reviews

KT Astrologer - Reviews / Ratings

Real Name in Indian Languages:

கதிர் சுப்பையா, काथिर सुब्बैया

Stage Name in Indian Languages:

கே. டி. ஜோதிடர், केटी ज्योतिषी

Other Names published in Media with translation:

Kathir Subaiya, काथिर सुबैया, KT ఆస్ట్రాలజర్, KT ജ്യോതിഷി, KT ಜ್ಯೋತಿಷಿ

Full Name in English:

Kathiresan Subbiah
Disclaimer: This web site is for educational and informational purposes only.
Content copyright 2010-2023. Betelgeuse LLC. All rights reserved.