| | |
| --- | --- |
| | 2018 June Monthly Horoscope Predictions by KT Astrologer |
| | |
Overview
Read 2023 - 2025 Saturn Transit Predictions in Google Play.
Click here to buy this book in Amazon

Sun will be transiting from Rishaba rasi(Taurus) to Midhuna rasi (Gemini) by June 15, 2018.Venus will be moving from Midhuna rasi (Gemini) to Kataga Rasi (Cancer) on June 09, 2018. Mercury will be fast moving and transiting in Rishaba Rasi, Midhuna Rasi and Kataga Rasi this month.
Saturn Rx will continue to move backwards in Dhanushu Rasi (Sagittarius) while Jupiter Rx in Thula Rasi (Libra). Mars and Ketu conjunction happening on June 14, 2018 on Makara Rasi (Capricorn). Mars will be getting retrograde on June 27, 2018.
Jupiter will be doing direct station on July 10, 2018, while Mars getting retrograde on June 27, 2018. People will go through major changes due to changes in the motion of Mars and Jupiter. Mars and Ketu will make sure to push the home prices downwards aggressively from this month. New diseases are likely to spread in this month. Natural disaster is possible around June 14, 2018. Geo political tension and war is indicated between June 27, 2018 and Aug 27, 2018.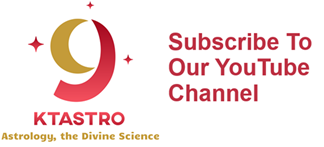 Prev Topic
Next Topic
Disclaimer: This web site is for educational and informational purposes only.
Content copyright 2010-2023. Betelgeuse LLC. All rights reserved.