| | |
| --- | --- |
| | 2019 January Monthly Horoscope Predictions by KT Astrologer |
| | |
Overview
Read 2023 - 2025 Saturn Transit Predictions in Google Play.
Click here to buy this book in Amazon

Sun will be transiting on Dhanushu Rasi and Makara Rasi in this month. Rahu will be in Kataga Rasi (Cancer) and Ketu will be in Makara Rasi (Capricorn). But the upcoming transit effects of rahu and ketu can be felt as soon as from Jan 7, 2019.
Mercury will be on Dhanushu Rasi by start of this month. Then it will move fast onto Makara Rasi and gets combust from middle of this month. Venus will be on Vrischika Rasi for most of the time in this month. Mars will be on Meena Rasi for entire this month. Jupiter will be in Viruchiga Rasi between 18 degree and 24 degrees in this month. Combust position of Saturn will be over from middle of this month.
Saturn is making square aspect with Mars by Jan 19, 2019.
Jupiter and Venus are making conjunction on Jan 21, 2019.
Jupiter and Mars are making trine aspect on Jan 25, 2019.
Sun and Mercury are making conjunction on Jan 29, 2019.
With the above changes, there will be significant shift in fortunes. Since the aspects are going exact one after another in a short period of time, there will be more volatility in the stock market. If you are doing day trading, you will see wild swings between profits and losses. Make sure to check your gochar predictions based on moon sign as well as strength of your natal chart before taking any risk in stock investments.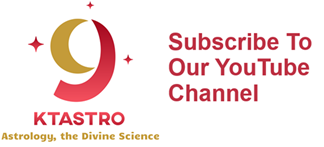 Prev Topic
Next Topic
Disclaimer: This web site is for educational and informational purposes only.
Content copyright 2010-2023. Betelgeuse LLC. All rights reserved.