| | |
| --- | --- |
| | 2019 November Monthly Horoscope Predictions by KT Astrologer |
| | |
Overview
Read 2023 - 2025 Saturn Transit Predictions in Google Play.
Click here to buy this book in Amazon

Sun is transiting from Thula Rasi to Vrischika Rasi on Nov 17, 2019. Venus will move from Vrischika Rasi to Dhanushu Rasi on Nov 21, 2019. Mars will move from Kanni Rasi to Thula Rasi on Nov 10, 2019. Rahu will remain on Midhuna and Ketu on Dhanushu Rasi for entire this month.
Retrograde Mercury will move back from Vrischika Rasi to Thula Rasi on Nov 7, 2019. Then Mercury goes direct station in Thula Rasi on Nov 21, 2019. Jupiter is transiting from Vrischika Rasi to Dhanushu Rasi on Nov 4, 2019. Jupiter will be making conjunction with Saturn and Ketu will be considered as significant event.
As array of planets will be making conjunction on Dhanushu Rasi, it will give big fortunes to some rasi. However, it produces the bad results to other rasi. The good news is Mars and Saturn aspect is getting over on Nov 10, 2019. Even though stock market is volatile, there will be clear direction for the market bulls and bears.
As Jupiter transit is happening this month, I strongly suggest you check Jupiter transit predictions as there will be significant shift in fortunes for everyone.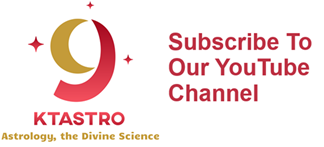 Prev Topic
Next Topic
Disclaimer: This web site is for educational and informational purposes only.
Content copyright 2010-2023. Betelgeuse LLC. All rights reserved.