| | |
| --- | --- |
| | 2020 January Monthly Horoscope Predictions by KT Astrologer |
| | |
Overview
Read 2023 - 2025 Saturn Transit Predictions in Google Play.
Click here to buy this book in Amazon

Sun is transiting from Dhanushu Rasi to Makara Rasi on Tuesday January 14, 2020 at 11:55 PM – which is also called famous festival "Makara Sankranti" or "Pongal". Venus will move from Makara Rasi to Kumba Rasi on Jan 9, 2020.
Mars will be in Vrischika Rasi for entire this month. Mercury will be transiting in Dhanushu Rasi, Makara Rasi and Kumba Rasi. Rahu will remain on Midhuna and Ketu on Dhanushu Rasi for the whole month.
Jupiter will be changing its star from Moolam to Pooradam on Jan 4, 2020 in Dhanushu Rasi. The powerful conjunction happened on Dec 26, 2019 will be completely over once sun moves to Makara Rasi on Jan 15, 2020. The major change this month is the Saturn transit onto Makara Rasi on Jan 23, 2020.
As Saturn is moving from Dhanushu to Makara Rasi, there will be significant long term shift in fortunes for many people. Especially Saturn transit on Makara Rasi will be harsh in politics. All politicians and major businesspeople will be going through major shift in fortunes.
There will be rise new set of celebrities. Existing celebrities need to have favorable maha dasa to keep their fame and reputation.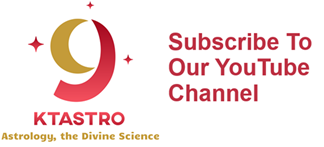 Prev Topic
Next Topic
Disclaimer: This web site is for educational and informational purposes only.
Content copyright 2010-2023. Betelgeuse LLC. All rights reserved.