| | |
| --- | --- |
| | 2021 January Monthly Finance / Money Horoscope Predictions for Aquarius (Kumbha Rasi) |
| | |
Finance / Money
Read 2023 - 2025 Saturn Transit Predictions in Google Play.
Click here to buy this book in Amazon

Unfortunately, your financial situation will continue to get affected even this month due to five planets making conjunction on your 12th house around January 14th, 2021. If you are running weak maha dasa, you may lose lot of money in this month. You will get cheated badly on money matters. You may even lose life-time accumulated assets overnight. Avoid giving surety to your friends or relatives for their bank loan approvals.
There will be more emergency expenses for entire this month. Your bank loans will get rejected immediately. If you go with private lenders, they will take your money as commission and run away. If you have already invested money on building construction, you will have hard time with builder. In worst case, your builder may file bankruptcy.
Let it be any financial decision you take, that will require lot of support from your personal horoscope. You may hear bad news between Jan 4, 2021 and Jan 28, 2021. Avoid moving into new home or apartment this month. The new place may cause more problems to you in the upcoming months.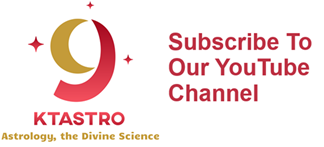 Prev Topic
Next Topic
Disclaimer: This web site is for educational and informational purposes only.
Content copyright 2010-2023. Betelgeuse LLC. All rights reserved.