| | |
| --- | --- |
| | 2021 June Monthly Horoscope Predictions by KT Astrologer |
| | |
Overview
Read 2023 - 2025 Saturn Transit Predictions in Google Play.
Click here to buy this book in Amazon

2021 June Monthly Horoscope
• Sun is transiting from Rishaba Rasi to Midhuna Rasi on June 15, 2021.
• Mercury went retrograde on May 29, 2021 in Midhuna Rasi, will move back to Rishaba Rasi on June 3, 2021. Then Mercury goes direct in Rishaba Rasi on June 23, 2021.
• Mars will be Kataga Rasi from Jun 2, 2021 onwards.
• Venus will be in Midhuna Rasi at the beginning of this month and then move onto Kataga Rasi on June 22, 2021.
• Rahu will be in Rishaba Rasi and Ketu will be in Vrischika Rasi for entire this month.
Saturn will be in retrograde since May 23, 2021. Jupiter will also go retrograde on June 20, 2021. Interestingly Saturn, Jupiter and Mercury will be in retrograde from June 20, 2021 for about 3 days. The effects of two major planets – Jupiter and Saturn in retrograde will change the fortune for the people upside down.
The good news is the covid-19 pandemic will get controlled from Jun 20, 2021, onwards. However, we need to be careful as another wave is likely in the months of Oct, Nov and Dec 2021. As long as we get vaccinated, things will be manageable and under our control as covid-19 will become seasonal going forward.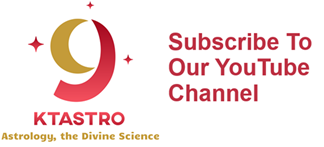 Prev Topic
Next Topic
Disclaimer: This web site is for educational and informational purposes only.
Content copyright 2010-2023. Betelgeuse LLC. All rights reserved.