| | |
| --- | --- |
| | 2022 August Monthly Horoscope Predictions by KT Astrologer |
| | |
Overview
Read 2023 - 2025 Saturn Transit Predictions in Google Play.
Click here to buy this book in Amazon

2022 August Monthly Horoscope. Sun is transiting from Kataga Rasi to Simha Rasi on Aug 17, 2022. Mars will be moving from Mesha Rasi to Rishaba Rasi on Aug 10, 2022.
Venus will be moving from Midhuna Rasi to Kataga Rasi on Aug 7, 2022. Mercury will be moving from Simha Rasi to Kanni Rasi on Aug 21, 2022.
Mars and Rahu will be making exact conjunction when this month begins. The first few days of this month could be stressful for most people. Both Saturn and Jupiter will be in retrograde during this month. Rahu will be in Mesha Rasi and Ketu will be in Thula Rasi for the entire month.
The effects of retrograde planets will be delivering their results at a faster pace during this month. Click your moon sign to read how it will impact you during this month.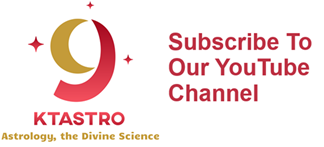 Prev Topic
Next Topic
Disclaimer: This web site is for educational and informational purposes only.
Content copyright 2010-2023. Betelgeuse LLC. All rights reserved.