| | |
| --- | --- |
| | 2022 February Monthly Horoscope Predictions by KT Astrologer |
| | |
Overview
Read 2023 - 2025 Saturn Transit Predictions in Google Play.
Click here to buy this book in Amazon

2022 February Monthly Horoscope. Sun is transiting from Makara Rasi to Kumba Rasi on Jan Feb 13, 2022.
Mars will be moving from Dhanushu Rasi until on Feb 26, 2022 and then move onto its exalted sign of Makara rasi. Retrograde Mercury will go direct in Makara Rasi on Feb 4, 2022 and stays in Makara Rasi for entire this month. Venus went direct station on last month Jan 29, 2022 in Dhanushu Rasi. Venus will be in Dhanushu rasi until the last day of this month, Feb 28, 2022.
Saturn will be in makara Rasi for entire this month, but moving to Avitta Nakshatra on Feb 17, 2022. Jupiter will be transiting on the star of Shatabhisha [Sadhayam] in Kumba Rasi.
There will be a 5 planets conjunction in Makara Rasi on the day of this month. Five planets are Moon, Venus, Mars, Mercury and Saturn. Besides this conjunction is happening inside the kala sarpa yoga. It means all planets are aligned one side of the rahu / ketu axis.
There could be many events happening between Feb 25, 2022 and March 10, 2022. Click the link below to read how it will affect based on your Janma Rasi.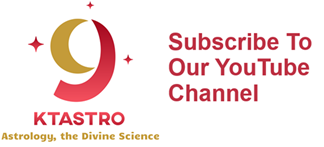 Prev Topic
Next Topic
Disclaimer: This web site is for educational and informational purposes only.
Content copyright 2010-2023. Betelgeuse LLC. All rights reserved.