| | |
| --- | --- |
| | 2023 February Monthly Horoscope Predictions by KT Astrologer |
| | |
Overview
Read 2023 - 2025 Saturn Transit Predictions in Google Play.
Click here to buy this book in Amazon

2023 February Monthly Horoscope. Sun is transiting from Makara Rasi to Kumba Rasi on Feb 13, 2023. Mars will be moving slowly in forward motion in rishaba rasi for the entire month. Venus will be in Kumba Rasi until Feb 15, 2023 and then move into Meena Rasi. Mercury will be in Dhanushu Rasi until Feb 07, 2023 and then move into Makara Rasi.
Saturn and Venus will be conjunction in Kumba Rasi at the start of the month. Saturn will start delivering its transit effects of Kumba Rasi very slowly from this month. Rahu will be shifting from Bharani Nakshatra to Aswini Nakshatra on Feb 22, 2023. Ketu will be in Swathi Nakshatra for the entire month.
Jupiter will be moving from Uthirattathi (Uttara Bhadrapada) Nakshatra to Revathi Nakshtra on Feb 23, 2023. Jupiter will be fast moving in Meena Rasi as it will be getting ready to make a permanent transit onto Mesha Rasi on April 21, 2023. Jupiter has only 11 weeks to complete the transit effects in Meena Rasi. The effects of Jupiter will be felt rapidly during this month.
Click your moon sign to read how it will impact you during this month.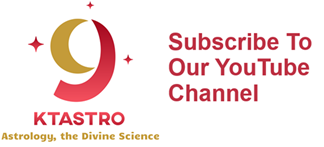 Prev Topic
Next Topic
Disclaimer: This web site is for educational and informational purposes only.
Content copyright 2010-2023. Betelgeuse LLC. All rights reserved.