| | |
| --- | --- |
| | 2023 January Monthly Horoscope Predictions by KT Astrologer |
| | |
Overview
Read 2023 - 2025 Saturn Transit Predictions in Google Play.
Click here to buy this book in Amazon

2023 January Monthly Horoscope. Sun is transiting from Dhanushu Rasi to Makara Rasi on Jan 15, 2023. Mars is getting vakra nivarthi on Jan 13, 2023 after 2 and 12 months in rishaba rasi. Mars will continue to stay in Rishaba Rasi for the entire month.
Venus will be in Makara Rasi until Jan 22, 2023 and then move into Kumba Rasi. Mercury went retrograde on Dec 29, 2022. This new year starts with Mercury Retrograde in Dhanushu Rasi. Mercury will get vakra nivarthi on Jan 18, 2023.
Saturn will be transiting from Makara Rasi to Kumba Rasi on Jan 16, 2023 at 4:16 PM as per Thiru Kanidha Panchang. Saturn transit is a major event for this month. Mercury and Mars getting vakra nivarthi is also important.
There are changes in the position of Rahu and Ketu during this month. Jupiter will be transiting in Meena Rasi at its regular speed. The impact of Saturn, Mercury and Mars will be felt much more during this month. Saturn transit will change your fortune in the long term. Please read my Saturn transit predictions and new year transit predictions posted in my website.
Click your moon sign to read how it will impact you during this month.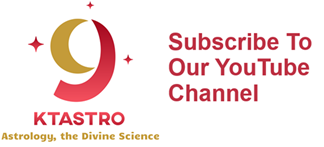 Prev Topic
Next Topic
Disclaimer: This web site is for educational and informational purposes only.
Content copyright 2010-2023. Betelgeuse LLC. All rights reserved.